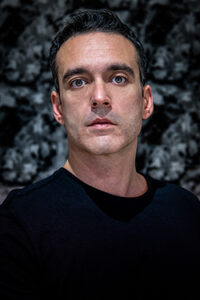 Marco Ciccarese is a contemporary Italian artist. He was born in Bari on 4th November 1979.
After a career in marketing he decides to reveal himself to the art world.
He gives shape to experimental painting techniques and abandons figurative painting for a bold and deep introspective journey. Look at the depths of the human soul and embrace the Japanese wabisabi philosophy that enhances the beauty of imperfection and impermanence. So it elaborates philosophical concepts that embodies artistic series as "Interiora", "Quark", "Croste" and "Membrane".
"My soul, that of man and artist, does not need to tell itself. I would have published books, poems or songs if I wanted to. Humans must find themselves in this age. Reveal itself. Because inside we governed by the same rules of the universe".
---
His Works and His World.
He lives his art a constant stream of research and experimentation. Create magical and stimulating works. Extreme textures, alchemy and strong contrasts. New universes to discover, caressing the complex surfaces of his works. At the limit with sculpture he paints in a fragile balance on the breaking point of art.
"Years ago I started hating simulations. The Emulations. My way of feeling life has changed and my painting has undergone a drastic evolution. I gave birth all this works from the ruins of my existence".
Expresses its visions through vivid colors or total and essential tones to enhance the action of light on the surface of the picture. He understands that his works must create engaging experiences on multiple levels of communication up to grasp the deep soul of the observer.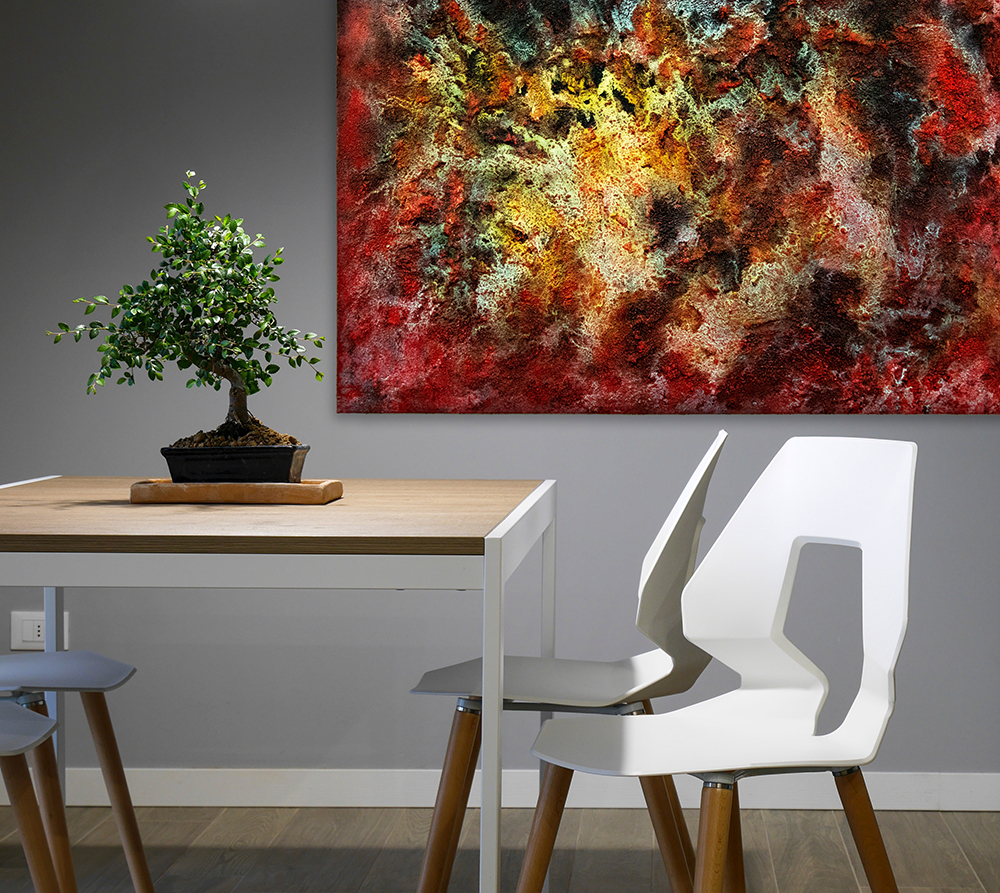 Everything comes from an elaborate pictorial process in which each ingredient is treated and transformed to constitute a precise and careful material premise. A violent but controlled dance distributes the material in a multitude of levels that represent a true anthological narration of emotions evoked by Ciccarese in a state of hallucinated meditation.
"I don't want to look like anyone. When you look at one of my paintings you have to think of a soul transformed like a glove and beaten on a canvas. Find your reading. An interpretation if you want".
He knows when to stop. The work looks like a colorful swamp. It will evolve during drying weeks to become that omen that Ciccarese saw in the dark of the senses. Where no one had the courage to enter.